Giving you the power to control the air that you breathe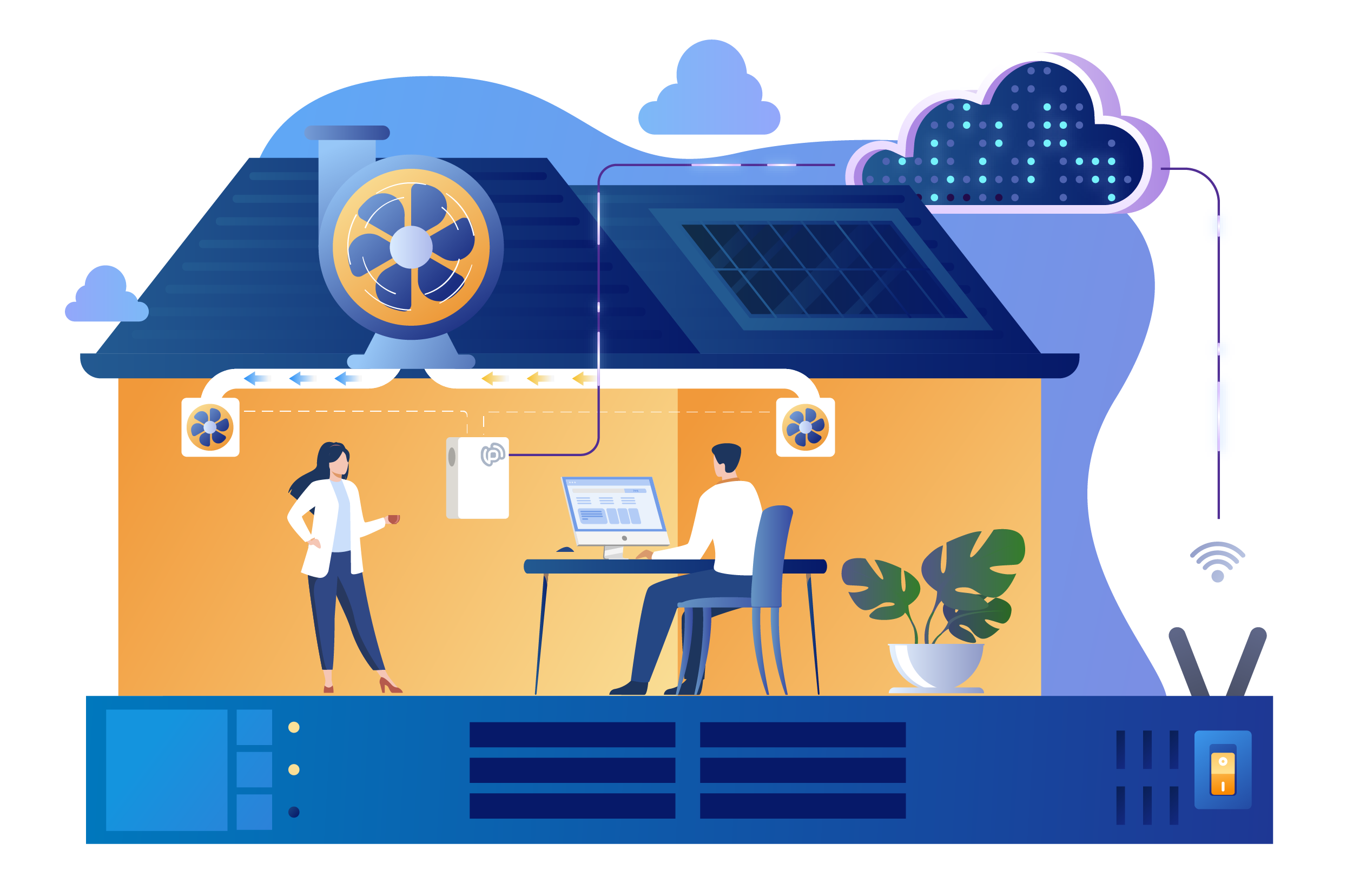 Would you like to download and read the case study?
To download a case study and book a demo of our hardware and software solutions, click here to begin.
Complete Air Quality Measurement

Particulate Matter
Accurately measure, track and trace particles between 0.3 microns to 10 microns. 

Carbon Dioxide
A major contributing factor in cognitive performance. Fully understand the levels of CO2.

Carbon Monoxide
Carbon Monoxide, the silent killer. Low concentrations of this gas can impair judgement and cause fatigue.

Ozone
Bad Ozone exists at ground level around built up city zones and can be harmful to health.

Formaldehyde
Indoor air concentrations can be high due to certain products used in commercial properties.

VOCs
Volatile Organic Compound measurement is essential for maintaining healthy environments.
Air Quality Feedback & BMS Integration
Air Quality monitoring is great, its good to understand the quality of the air we breath. But, we take it a step further with our ability to feedback into your building management system. Why re-circulate the air if its better than the air outside, save energy and wait for the right time to engage air circulation units. 
Free Quote
For a free site survey & estimate of savings, click here.


All In One Air Quality Sensor
If you are looking to gain WELL or RESET building accreditation then our all in one air quality sensors could be the perfect fit for your project. Designed to meet and even exceed WELL and RESET standard requirements for range and accuracy, these sensors can assist in gaining accreditation.
"Pulse Systems have given us visibility of our energy assets and overall spend, identifying where savings can be easily achieved, putting together an automated strategy to bring energy costs under control."
"Pulse systems can track, manage and trace energy data at an
asset level, quickly and efficiently identifying and
preventing unnecessary energy usage. This fine level of granular reporting saves our customers money whilst contributing directly to their corporate and social responsibility goals."
"Our solutions can be installed at any stage or can easily and cheaply be retrofitted as well as being easily integrated into existing management portals. Our UK based design and production capability allows us to provide bespoke IoT components and solutions to fit within existing assets and casings to meet specific requirements."
Gain Understanding & Control…
Get In Touch
If you would like to know more about how Pulse Systems energy control solutions can help save you money and provide greater visibility than ever before, get in touch today.