Next Generation Lighting Controlled in the cloud
Wireless smart lighting has come a long way but its not quite there yet. Pulse are working with the Open Connectivity Foundation and partners to develop the next generation of IP connected wireless mesh lighting control solutions which will be fully Dali and Dali2 compatible.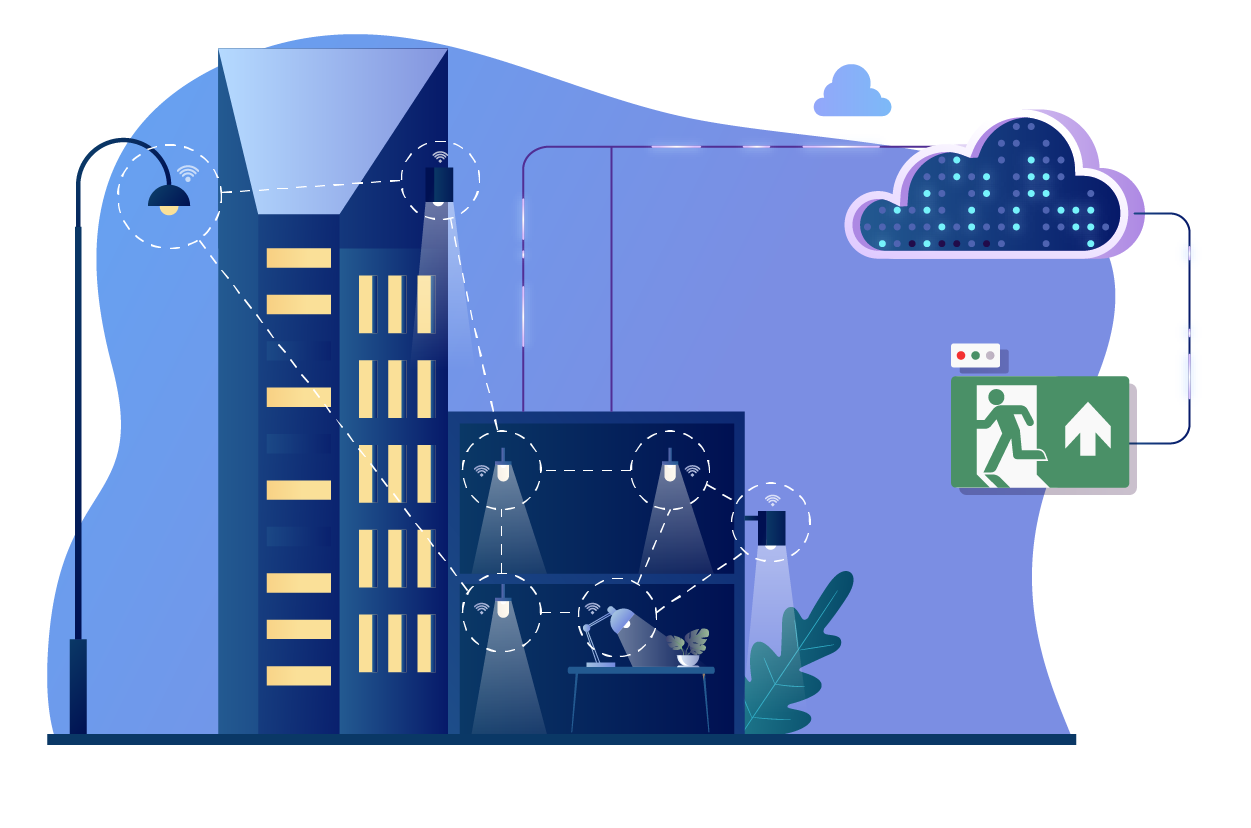 How do we move your existing assets into the cloud?
To download a case study and book a demo of our hardware and software solutions, click here to begin.

Smart Sensors
Lighting is perfectly positioned throughout buildings for complimentary sensor nodes

Wireless Mesh
IP based Wireless mesh lighting constantly passes sensor data between fittings.

Secure By Design
OCF over thread is secure by design, end to end IPv6 protocol from node to cloud 

Compliance Reporting
Emergency fittings send notifications to the cloud and can also be easily instructed to self test.

IR PIR
Infra-Red detectors provide continuous presence detection signals to the luminaires.

Remote Control & Fix
No control wiring needed, just fit and commission online. Fitting identification and placement is easy.
Visible, Active Reporting
Our smart lighting solutions provide real-time insight into the current state of every individual luminaire across your estate, constantly reporting its value, scene and group information as well as error codes and faults for emergency fittings. 
Bluetooth is not secure by design so we believe that IP lighting end to end is the future proof method for delivering wireless mesh lighting solutions.
Free Quote
For a free site survey & estimate of savings, click here.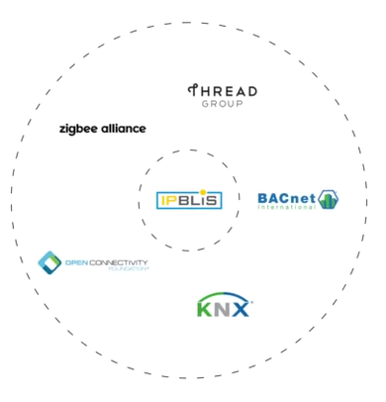 Transitional Journey
We appreciate that most organisations have invested heavily in their lighting infrastructure. With this in mind we have developed a transition device which includes both wired and wireless connectivity options. This device will allow organisations to bridge the gap between traditional lighting solutions towards the future of wireless mesh lighting capabilities.
"Pulse Systems have given us visibility of our lighting assets, highlighting potential compliance issues and putting together an automated strategy to bring our energy costs under control."
"Pulse systems can track, manage and trace energy data at an
asset level, quickly and efficiently identifying and
preventing unnecessary energy usage. This fine level of granular reporting saves our customers money whilst contributing directly to their corporate and social responsibility goals."
"Our solutions can be installed at any stage or can easily and cheaply be retrofitted as well as being easily integrated into existing management portals. Our UK based design and production capability allows us to provide bespoke IoT components and solutions to fit within existing assets and casings to meet specific requirements."
Gain Understanding & Control…
Get In Touch
If you would like to know more about how Pulse Systems smart lighting solutions can help save you money and provide greater visibility than ever before, get in touch today.