Written By: Emma Montgomery
Reading Time: 3 minutes 30 seconds
Graduates are entering the job market with specialist knowledge in their chosen field, be it product designer, software developer, or marketer. They're keen to learn and progress and often bring a fresh outlook to the job.  
People are essential to businesses – it makes sense, right? But more specifically graduates are one of the most valuable commodities to employers. Why? We'll explain in this article. First, let's tackle a prominent issue that new graduates face…. the experience conundrum.  
The Experience Conundrum
Students commonly face the experience conundrum. Experience is the key to getting the job but to get experience, you need a job. It is unrealistic to expect graduates to have several years of experience in their chosen field as soon as they graduate. 
We understand that students should get involved in university societies, internships, or placements but for their own benefit. To explore their interests and decide what parts of their subject would they want to pursue a career in or realize the subject may no longer serve them.  
When interviewing graduates, employers should understand their goals, what motivates them, their values, and their attitude towards the role. Hiring on potential could reap a high return on investments for companies.  
Below are a few reasons of how companies can benefit from student talent:
Adaptability – comfortable with change and capable of adapting quickly to new technologies

 

Enthusiasm, energy, and a fresh perspective

 

They're sponges who will absorb everything new around them, be it technology, processes, or strategies

 

Transferable skills e.g., learning to balance a budget, pitching, or learning a foreign language.

 

Deep knowledge and insight on their chosen industry

 
Our Role 
As an employer, we invest in our interns and employees to create career pathways or to simply provide the experience to excel in their profession. We recognize that businesses need fresh talent, so we offer an inspiring place to work, opportunities for growth, and invest in people. We understand their value.  
What has made our access to student talent possible is Sensor City, a Liverpool-based innovative hub for sensor technology. Sensor City is the first collaborative project where the University of Liverpool and Liverpool John Moores University have formed a partnership.  
Sensor City enables start-ups to access student talent so, students can gain industry experience to further their careers, and for start-ups to benefit from their insight, attitude, and skill set.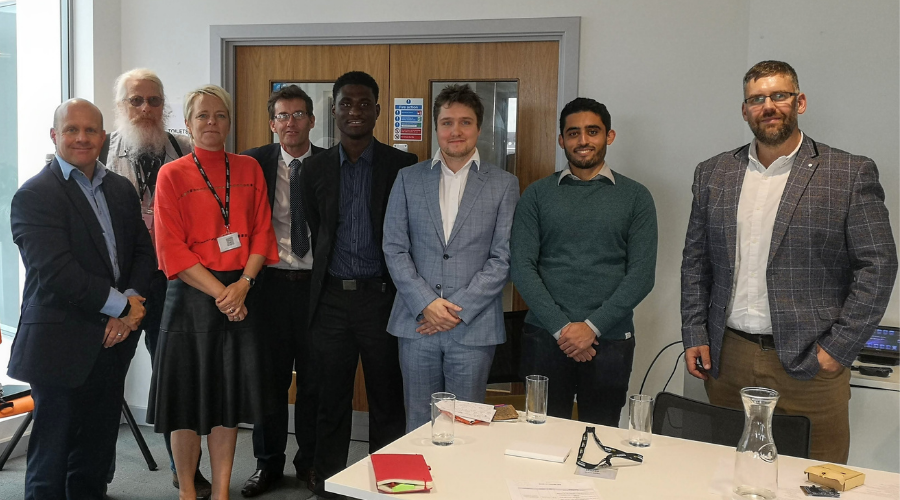 Meet past intern, Nii Yemo-Quarshie 
Nii was in his 2nd year at University of Liverpool (UoL) studying Computer Science when he first encountered Pulse Systems. He was introduced to the company by Louise, Sensor City's Business Support and Innovation Manager as she handed out internships to the UoL Coding and Robotics Society (which Nii was a part of).  
We spoke with Nii to reflect on his time during the internship and to understand our business better. Nii described Pulse Systems as "a company that cares. The company culture was one that wanted to teach and share knowledge. As an intern, I was given some freedom to explore technical issues, this was something I relished. For any developer, it is a great culture to be involved in."  
"I learned a lot. It was a rich and fulfilling experience. As a Computer Science student, my internship with Pulse was my first introduction to the commercial side of Software Development." 
Not only do we offer internship opportunities but we believe in creating clear pathways to industry for students. Students are valuable. There's a saying that we hope resonates with you, if you're an employer but it can also be transferred to other aspects of life – "Nobody cares how much you know, until they know how much you care."  
Food For Thought  
A gentle reminder, when recruiting for student talent it's important that the language used throughout the process is inclusive and ensures you reach out to a diverse pool of candidates through creative and innovative ways e.g., social media platforms, industry influencers, universities, etc.  
Do not rule out talent because they lack industry experience – hire on potential. Hire candidates because they share the same values, attitudes, and drive.