Written By: Cleo Cosens
Reading Time: 2 minutes
Pulse Systems, a cloud-based building automation company, partners with Lancashire-based Industrial LED lighting designers and manufacturers, Industry Lighting to create IP Secure. 
The partnership aims to bridge the gap between traditional lighting systems and modern intelligent building management control systems. 
About IPSecure
The platform's purpose is to create more time for building owners and their respective teams to focus on the more important areas of their building. The solution challenges traditional building management systems by enabling integrated control and monitoring of all building assets in one place. A secure by design cloud-based building management system that meets all strict cyber security requirements for IT and network management purposes.  
No control cabling or panels on the wall with expensive logic controls. The devices use secure wireless technology, and in the event of network failures, they have enough memory to carry out their duties as prescribed, or simply reroute data.
Clients gain an overview of their entire operations that can trigger predictive maintenance procedures and improve the overall operational efficiency of their buildings. It is better for the user and better for the bottom line. 
"As technology evolves, lighting needs to evolve as well. Having been in the lighting industry for over a decade, we see how the world is changing. As a result of this partnership, our existing solutions offer a unique edge that our customers can take advantage of and help us create a better environment for all."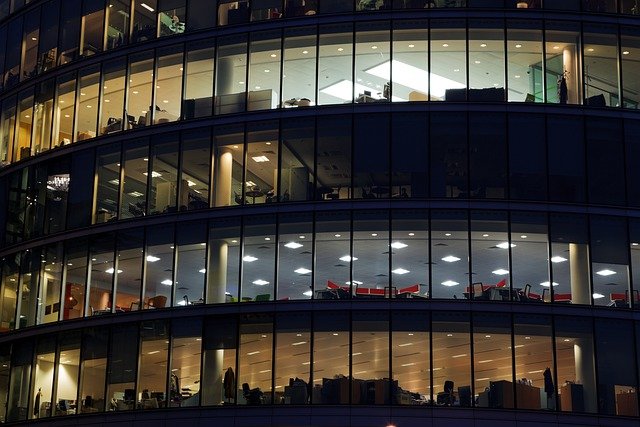 "This partnership recognises the importance of connected digital infrastructure and its impact on minimising consumption and energy in cities. Building owners and residents can benefit from more eco-sustainable development, increased safety, and enhanced well-being."
It's More Than "Just" Lights  
The platform creates a better place to meet, manage, and maintain for a number of reasons, here's a few.
Promotes Health and Well-Being: The devices monitor factors that affect concentration e.g., air quality, thermal comfort, noise levels, and light levels.
Streamlines Internal Systems: By collecting, analysing, and reporting on building assets in real-time, this information provides evidence-based feedback that creates space to automate processes for menial tasks.
Increases Energy Efficiency: Provides visibility of where energy is being wasted through custom reports that facilities teams can react to in real-time.
Supports Maintenance Teams: Maintenance teams can monitor assets effectively, therefore, eradicating unnecessary maintenance, reducing breakdowns, and improving first-time fixes.
Everything Is In One Place: One platform that monitors energy, air quality, LED lights, occupancy, and more.
Are you looking for ways to optimize your commercial building? Get in touch.