Written By: Cleo Cosens
Reading Time: 4 minutes
Cloud-based building management systems have become a popular choice for property owners and property managers seeking to improve their facilities' efficiency, safety, and security. The big question that often gets asked is what the return on investment for cloud-based building management systems would be. In this article, we will explore the ROI for cloud-based building management systems and the associated benefits to answer this frequently asked question.
Improves Access To Building Data
The cloud is a boon to all businesses, especially for those in the built environment. Commercial buildings are slowly moving away from traditional building management systems and taking them to the cloud.
This transition enables easier access to building data from anywhere at any time—no matter where you are or what device you use. This means that no matter where an employee works, whether on an onsite or offsite project, they can still gain complete visibility into their building's operations: monitoring energy usage or viewing real-time updates on various systems around their property.
It complements their day-to-day to guarantee safety and optimal comfort for building tenants. Although cloud-based building management systems take it one step further by offering a control element. The ability to amend and adjust the operations of a building simply by a tap or click of a button on an online platform, i.e., dimming lights, adjusting temperature, automating processes etc.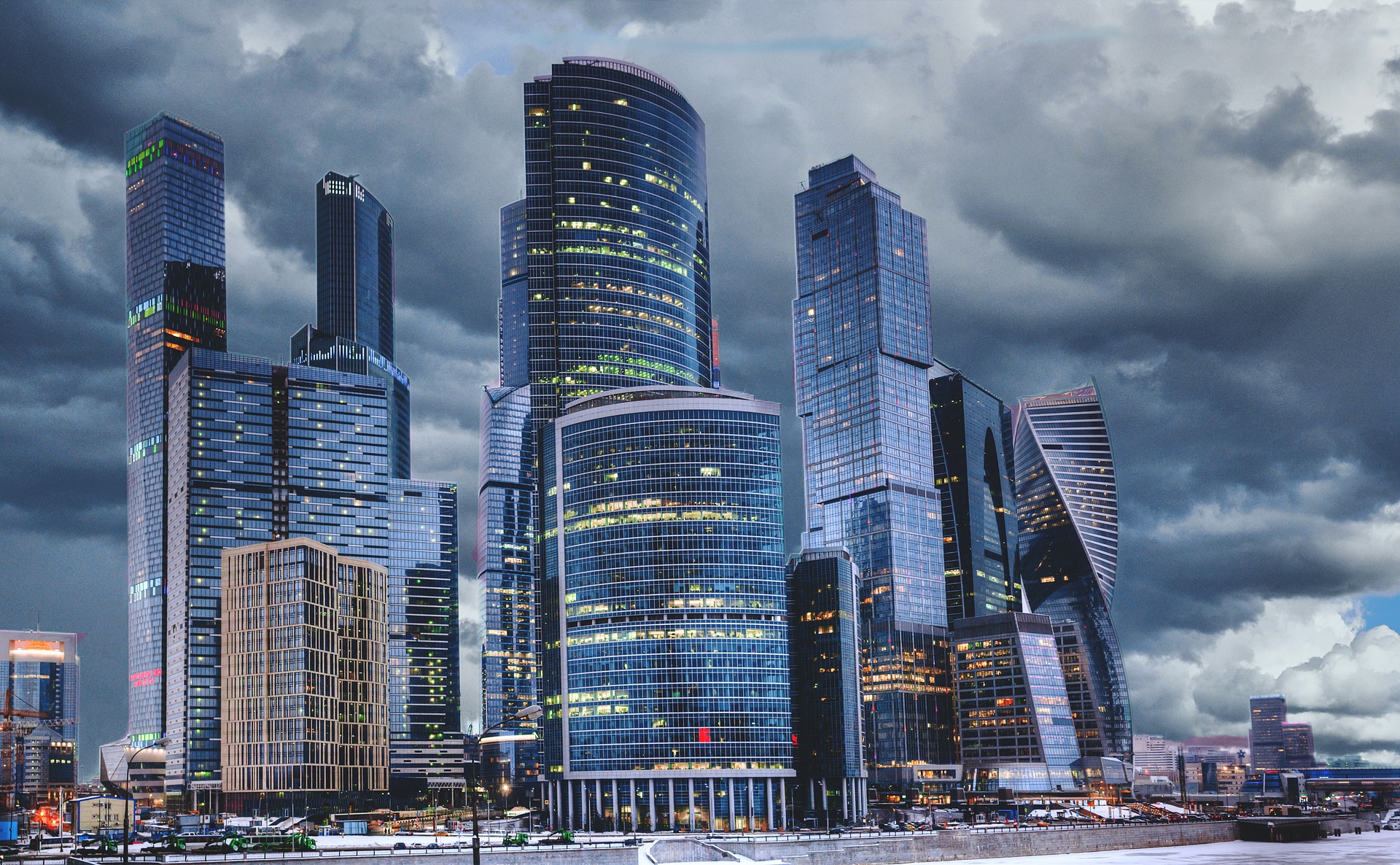 Image: Pixabay / Serbuxarev
Expand Sensor Coverage Without Added Wiring
Although this is an ode to how great sensor technology is – they are a necessity for cloud-based building management systems hence why this is an additional benefit. Wireless sensors are easier to install, more cost-effective, and can be installed in hard-to-reach places.
You can use wireless sensors in locations where wired sensors couldn't go before. They are more reliable than older wired technology and have a longer lifespan. Making it both a quick win and a sustainable option for the long run.
Save Time 
As a building owner or manager, you want to be able to monitor and manage the safety and security of your building. With cloud-based building management systems, there are many ways for you to do this whilst optimising the workflow:
Remote access to building systems – access all building systems from any device with internet access and authentication. You no longer need to be at the physical location. This allows for more efficient use of personnel resources and faster resolution of issues when they arise.
Monitoring of security and safety features – such as fire alarms, video surveillance (CCTV), and HVAC temperature control settings in offices or other spaces where employees may spend time (i.e., break rooms), etc., which helps ensure that critical areas are safe while allowing workers unrestricted access within those spaces whilst still maintaining privacy protections.
Monitoring of environmental conditions – like humidity levels for example. This is so maintenance technicians know if there is an issue before anyone else notices and resolves it in a quicker time.
Cloud-based building management systems can automate workflows – to optimise compliance, such as emergency light testing. The platform can automatically conduct function and duration tests to ensure all emergency lights are in compliance. Where reports are then sent to the person in charge to close the loop.
Reduces The Need for Travel
Sustainability and carbon reduction are at the forefront of many business strategies. This is driven by ESG investments, global government initiatives, and for individuals wishing to combat climate change to protect future generations. A large contributor to carbon emissions is travel.
Cloud-based building management systems can reduce the need for travel in regard to call-outs. When assets become faulty, i.e., lights, HVAC, emergency lights etc., the system can notify the designated individual, whether the site designates a 3rd party call-out provider or internal maintenance team – the system will notify them, in real-time, via text, email or whichever method they prefer with information that advises what the fault is, where it is, and the required parts (if needed). This means the maintenance person will only need to travel to the site once to fix the problem as opposed to visiting multiple times to discover what the issue is, the components needed and completing the job.
Let's Wrap This Up
It's time to move beyond traditional methods of managing a building. Many benefits can be leveraged. To conclude, the return on investment for cloud-based building management systems, if you want to talk numbers, can take less than or just over a year; the building's existing processes determine the definitive time, how many buildings are in question, and how efficient the building or buildings are managed.
If you are a commercial building owner or property manager interested in leveraging this technology, let's schedule a call and find out.